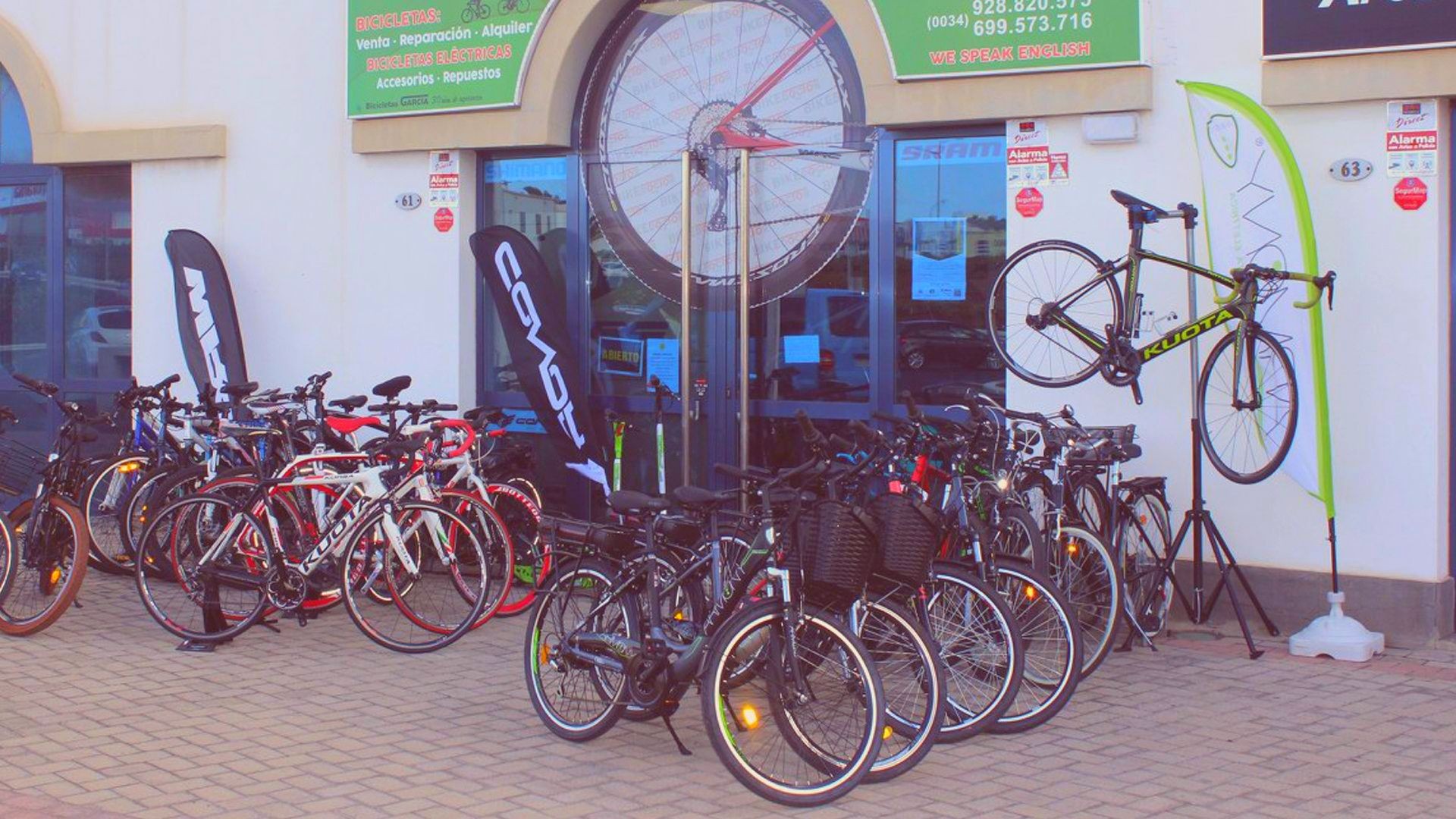 I'm Saúl García and I started working with bicycles very early on, at the age of 16, while I was in high school... Since then I've seen the creation, adaptation and reinvention of various models of bicycles, within what I call the exciting evolution of the "Two Wheels" until what we have today, a wide variety of bicycles for all tastes and needs.
In the many years that we have been working with bicycles and the many accessories that we sell in Bike Doctor, our specialized center in Lanzarote. We have witnessed these changes, this evolution, always working with joy, struggling and suffering as well, adapting. In short, it has become our great passion. And even after more than 32 years of dedication, we are ready to grow and continue to give our customers the best products and services.
If you want to rent a bike to enjoy the island or need a professional repair shop to fix the one you already have, or buy a new or second-hand bike, do not hesitate to contact us. We will be pleased to assist and advise you.
We are waiting for you at Bike Doctor!
Read more
Read less